If you are looking to expand your restaurant's online presence and live up to the social media marketing hype, you may be thinking that Facebook is going to be enough. You likely already have a Facebook page and, if not, there's no reason not to be using it.
However, many restaurants are overlooking some of the best opportunities for marketing on Facebook that they can get their hands on, and optimizing their pages is paying off in more ways than one!
Before you go any further though, we recommend checking out our post on 12 Proven Facebook Marketing Ideas For Restaurants For Better Growth for those who are looking into ways beyond just viral campaigns.
12 Facebook Marketing Ideas For Restaurants For More Sales
Allow users to post reviews on the Page 
You can have a Fan Wall on your Facebook Page where people can post reviews about themselves as well as other restaurants and food producers. This is another way to get the word out about your business and gain more fans.
When you encourage reviews, it shows your customers that you care about what they have to say, and it increases the likelihood that they'll share personal feedback about their experiences. This feedback will help you find out how to improve your business, which is a good way to keep making customer service better for everyone. 
A positive review from a customer should be highlighted on your Facebook Page. This will make more people want to come into your restaurant so that they can have fun and eat great food.
Make Your Own Viral Campaign
While Facebook has over a billion users, many do not use the platform daily and they may not even see your posts if they are not fans. You want to take advantage of the virality of Facebook and make your posts go viral by encouraging your fans to share on their walls.
When you create content that is engaging enough to motivate your fans to share with their friends, you can expect a steady increase in the number of people who are exposed to your content.
Resultantly, you will find yourself driving more and more traffic towards your page. Soon enough, you'll be able to afford some paid advertising and reach an even larger audience through targeted ads.
Add As Much Value As Possible 
Those who love your restaurant and are likely interested in what you have to say will love it even more if you give them free giveaways or contests that they can enter with the chance to win prizes.
When potential customers become fans of your Facebook page, they want to be entertained and informed with valuable information that will help them make purchase decisions.
Connect Your Facebook Page To Online Ordering System To Get More Sales and Streamline your Business.
You can link your Facebook Page to a free online ordering system for restaurants or website like Bookmyorder and others. This allows you to accept online orders as well as look at customer feedback about your services. You can also use this feature to post promotions for special offers and discounts.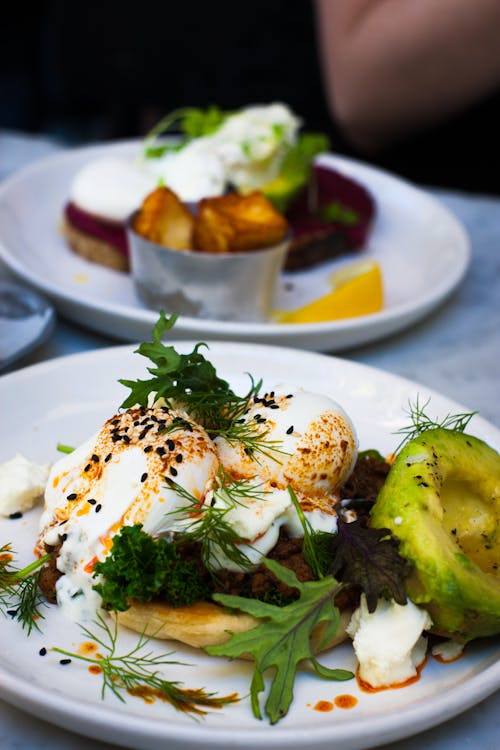 Post regular food pictures 
People like food! What better way to show off your delicious food other than posting photos of them on your Facebook Page?
Surprisingly, many restaurants actually don't do this. It's a shame too because there could be potential customers just waiting to see good pictures of your dishes. If you are in business for the long term, you have to think long-term. You're not just trying to make money now, you're trying to make money for years to come.
Posting pictures regularly also shows your fans that you care about providing excellent food and service. This will help earn customer loyalty.
Run Facebook contests 
Contests are another great way to get people in your restaurant, especially if you're running one that asks them to do something specific. For example: "Share this post, like our Page and tag a friend for a chance to win a free appetizer!"
The goal of this promotion is to get people into your restaurant by giving them an incentive (the free appetizer). By using contests on Facebook, you're essentially targeting the right people with your message. Since many of these people have an existing relationship with your Page and care about you, they'll keep up with the contest.
Build A Customer Community Page On Facebook
A customer community page is a great way for customers to interact with one another while sharing their love for your establishment. You can give them exclusive information such as contests or offers that will bring in more traffic without having to spend money on advertising!
Invest In Your Brand Storytelling Through Facebook Videos And Live Streams 
These features allow users real-time interaction which is an incredible tool when it comes to building your brand story.
Use The Groups Feature To Target Your Audience
Facebook groups are private communities where people who share similar interests come together and talk on topics such as food trucks, vegan cooking, etc., so it's an ideal place for restaurant owners to connect with their target audience without spending money on advertising.
Share Deals On Your Timeline
Boost customer loyalty by giving people exclusive deals and discounts! Create promotions that are only shared through social media channels as well as create content around these offers in order to spread awareness of them. This is one way restaurants have been able to increase their profits without having to invest much money at all."
 Connect With Local Food Bloggers
Not only do these food bloggers have a much bigger and more loyal following than your average individual customer, but they are also passionate about food! The blogs they write will most likely have an impact on the type of food you serve and how you target customers. When customers read about something on their blog, they will want to go to that restaurant as well.
Add A QR Code To Your Business
A QR code is a type of barcode that allows for quick and easy access to information. Customers can scan the code with the reader on their smartphones that will bring them straight to your website or social media pages where they can learn more about you! This is an excellent way to engage more customers on social media and increase traffic to your business!
Conclusion
Having a Facebook Page for your business is a great way to get in front of a lot of people at once and establish yourself as an authority on food. It takes time and effort, but eventually you'll start to see the benefits.
If you follow these tips, you will see your Facebook Page for your restaurant attract more customers.
Instead of adding several promotions or features at once, be patient and make sure these methods are implemented properly before adding more. This will help improve the quality of your content while also maximizing profits. If you can do that, then you've succeeded with Facebook marketing!